About us,
"Youth Hostel" was originally created in Germany, and is now recognized as a global "Journey Inn" for joyful journey with economically friendly price range. Currently there are 4000 youth hostels located in approximately 90 countries all over the World. In Japan, there are approximately 250 youth hostels including Okinawa and Hokkaido. Although originally created to assist young adolescents, it is now used for family vacations and business travels as well.
Furthermore, journey with Youth Hostel creates a series of fresh and impressive encounters! 
If you are willing to new friends from all over the world, youth hostel is a good way and provides you with local-specific information and topic.
Unlike hotels, youth hostels are generally dormitory shared rooms and basically self-service, bed making, serving your meals, returning your dishes and etc.
Families and group guests can occupy one room.

Reception
6:00 ~ 23:00
Check-in time
16:00 ~ 23:00
Light out time
23:00
Curfew
24:00
Check-out time
5:45 ~ 10:00
Bath room
18:00 ~ 0:00
6:00 ~ 9:00
Breakfast
7:30 ~ 8:30
Laundry
24 hours
*Free luggage keeping service before check-in.
*Please lights out for the other guests in dormitory rooms.
*The gate is closed at midnight for security. Please note you can not go in and out after the curfew.
*Please return your sheets and key before AM 10:00. We can keep your luggage after check-out
*Amenities list
Shampoo, body wash, hair dryer (Free),
Bath towel (\100), Face towel (\80), Bathing clothes ''Yukata'' (\300), Tooth Brush (\80)
*Lounge and Cafeteria is available for 24 hours.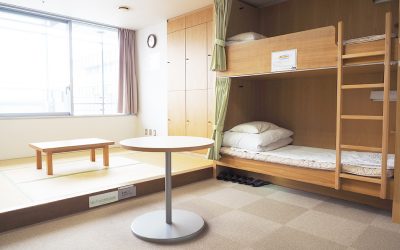 Dormitory room
(6 persons、Single sex)
Amenities are not included. Shared bath room is available. Families and groups can occupy one room. (\14,000 ~)
3,600 JPY per person
(tax included)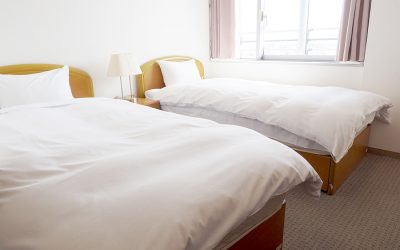 Twin room
(2 persons)
Western style room with 2 single beds, a private bath room, toilet and amenities, towels and tooth brush.
If you would like to use the room by one person, please contact us.
9,600 JPY per room
(tax included)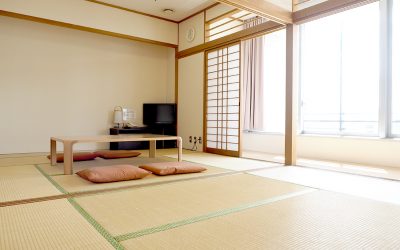 Japanese room
(4 ~ 6 persons)
Japanese style room with a private bath room, toilet and amenities, towels and tooth brush.
19,200 JPY~
(4,800JPY per person)
(tax included)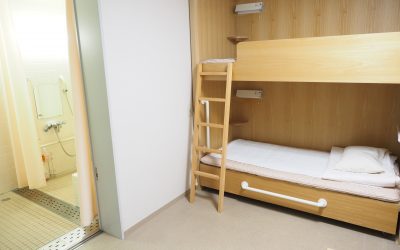 Universal room
(2 persons)
Universal room is designed for wheelchair-bound guests and equipped with barrier free bath room and toilet
3,600 JPY per person
(tax included)
*For guests 4 – 15 years old, you can get \500 discount from the above prices.
*For guests under 3 years old, the accommodation fee is \300.
*For 10 people or more, please send a request by ''Make a group booking''